5 Apr 2016
Dental Assistant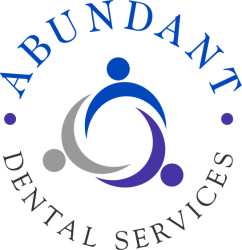 Job Description
Are you a Dental Assistant (DA) who is passionate and driven to deliver exceptional patient care? Do you want to be challenged to be the best you can be and be a part of a group of people who are dedicated to constant improvement and continuing education? If so, read further!
Abundant Dental Services operates 2 offices in the Salt Lake area and has plans for rapid expansion. It currently seeks a Dental Assistant who is considered to be one of the best in the field and as such, is able to maximize the production of the dentist and office.
The Dental Assistant works alongside the dentist to perform basic supportive dental procedures under the supervision of a licensed dentist. He/she prepares and cleans treatment rooms and instruments, monitors schedule for efficiency and educates patients on dental procedures. He/she adheres to all OSHA and safety polices, manages supply inventory and organizes and maintains lab equipment. The DA must be able to take diagnostic x-rays and accurate and detailed impressions.
The DA must also possess exceptional written and verbal communication skills; be organized, and possess a superior knowledge of dentistry and dental terminology. Must be able to legally operate dental x-ray equipment and perform radiographic procedures in Utah and possess current CPR or Basic Cardiac Life Support (BCLS) certification. 3+ years of practical experienced desired but not required.
How to Apply
Send resume to cbullockhr@gmail.com.
Apply for this Job